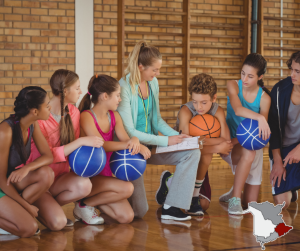 The spirit of volunteerism can be seen in every school in Anglophone East School District. Parents and community members dedicate time, energy, and enthusiasm to school projects, and they are the backbone of many special programs and initiatives. We value our volunteers and recognize the powerful impact they have on our schools and our students.
Current Volunteer Opportunities
Our Volunteer Screening Process
All volunteer applicants will have to successfully complete our screening process before beginning their volunteer work.
As a first step, please complete our Volunteer Application Form
Once your application form has been submitted, we will be in touch with you via email and provide you with the following information:
► A personalized letter to get your Criminal Record Check / Vulnerable Sector completed at your local RCMP detachment, free of charge. (As per Policy-351, we require volunteers to renew their criminal record check/ vulnerable sector every three years).
► A link to the EECD Policy 701: Protection of Pupils . The completion of the attached questionnaire/quiz is required.
► A copy of our Volunteer Confidentiality Agreement Form to sign.
► A link to review Policy 725: Protect and Prevent – This policy defines inappropriate boundary invasions, duty to report child abuse and how to respond to student disclosures of abuse. It is important for all adults working and volunteering in our school district to be familiar with this policy.
Please note: Screening practices will be conducive to the volunteer position, based on the level of risks associated with the position. An interview and reference checks may be required.